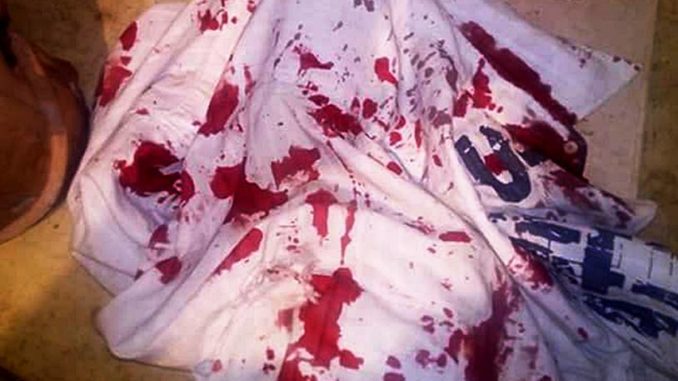 Sadly, we learned that the president of the Tunisian Freethinkers, the first freethinkers association in the region, was brutally attacked by men who tried to kill him. According to the information we received from Tunisia, the victim was hospitalised after suffering multiple stab wounds. We wish the president of our sister organization quick recovery.

But the situation when yet another citizen of the Islamic country falls victim to the brutal attack, provokes our anger and opposition.

In 13 (Islamic) countries accross the world, atheism is punishable by death. In others, like India or Bangladesh, atheists are murdered on the streets with acquiescence of state authorities. But even in the western democracies, atheists are discriminated against in different ways, to give the example of Denmark, which tried last year to revive the dead law of blasphemy. Researches show that religiously motivated discrimination occurs in most countries around the world, despite the fact that these countries have signed a Universal Declaration of Human Rights.
Tunisia has ratified many UN Human Rights Conventions.  Thus we demand that the governement of Tunisia ensure protection for Tunisian freethinkers.
We also express our opposition to the passivity of the UN and the European Union bodies towards the persecution of atheists and freethinkers. We call upon democratic societies to react to the trampling on human rights and freedoms, including freedom of thought and conscience, without which democracy cannot exist.
We call upon atheists, agnostics, skeptics, rationalists, freethinkers and humanists to show international solidarity with the persecuted unbelievers.
We have seen to what bestiality and threats to the lives of thousands of people have led the indifference of some countries and the support of others in the case of ISIS. Fueling religious fundamentalism for political purposes was already in the past and remains today the path to tragedy.
We should not allow another tragedy to strike!
Fundacja im. Kazimierza Łyszczyńskiego ,
Kazimierz Lyszczynski Foundation, Poland