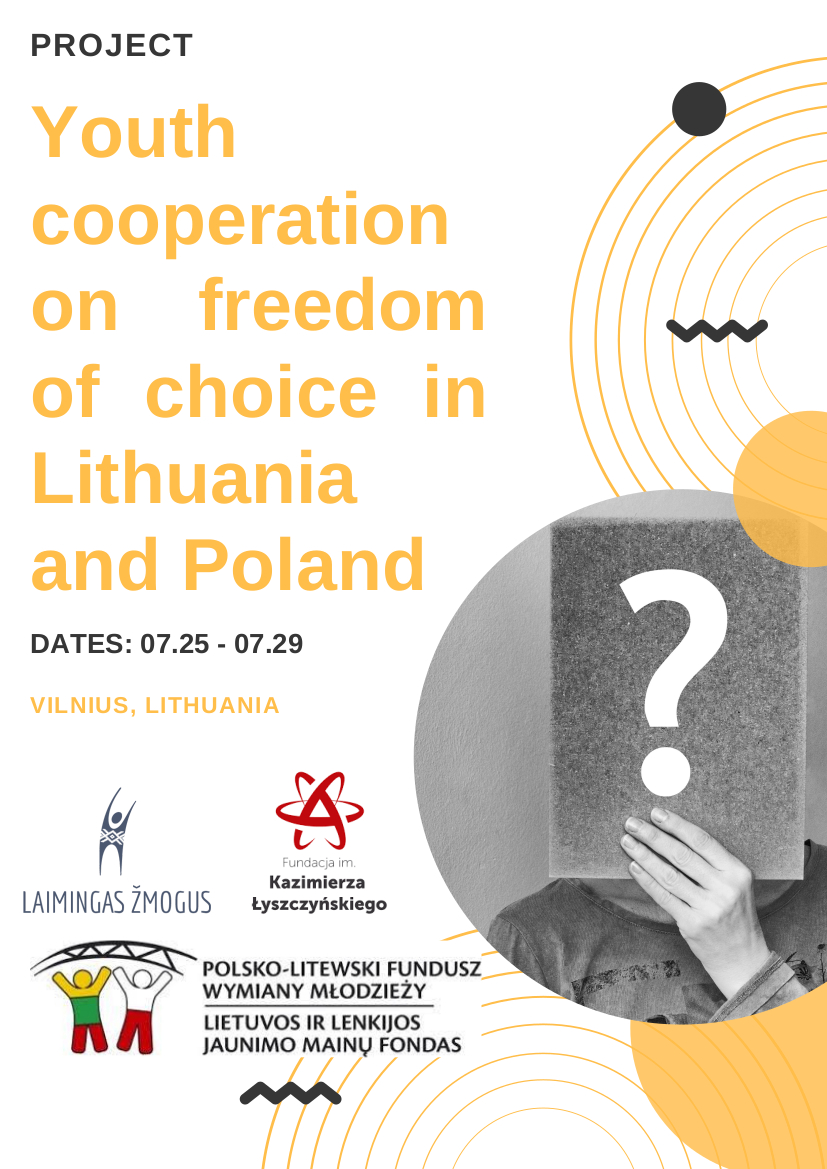 On July 25-29, 2021, at the invitation of the Lithuanian organization "Laimingas zmogus" (Happy People), a meeting of Polish and Lithuanian young humanists took place in Vilnius. The meeting was carried out as part of the project "Youth cooperation in the field of freedom of choice in Poland and Lithuania" financed by the Polish-Lithuanian Youth Exchange Fund. On the Polish side, the coordinator of the project is the Kazimierz Łyszczyński Foundation.
The project concernes the bilateral exchange, but it also has a broader international dimension. Thanks to the membership of the "Laimingas zmogus" and the Kazimierz Łyszczyński Foundation in the Humanist International, the largest humanist organization with a global reach, our both organizations had a chance to find a partner for cooperation bringing humanistic values to the projects financed by the Polish-Lithuanian Youth Exchange Fund.
The main goal of the project was to help young people to identify the goals of social activity and to determine the methods allowing for their effective implementation. In addition, the meeting was intended to support young people in creating opportunities for future intercultural partnership.
The meeting took place in a very open, creative atmosphere, allowing participants of seminars and workshops to freely exchange ideas, share experiences and gain knowledge about strategies, tactics and forms of social activities for effective implementation of their projects. In addition to seminars and workshops, the Lithuanian side also offered a guided tour of the sights of Vilnius, a city with a fascinating multicultural history and irresistible charm.
We would like to take this opportunity to thank "Laimingas zmogus", the Lithuanian organizers of the meeting, and in particular their president Urte Zukauskaite-Zabuke, a young woman of inexhaustible energy and ingenuity, for their great hospitality, friendly atmosphere and opening a channel of humanistic cooperation between Lithuanian and Polish organizations. A detailed account of the project will be published in " Atheist Review" in its next issue.