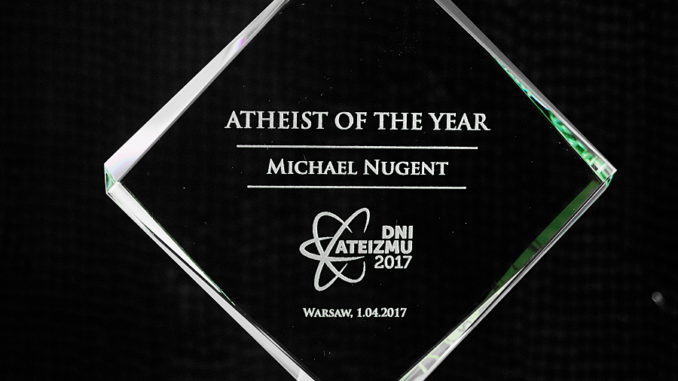 We are pleased to inform that the Jury consisting of renowned atheists:
Sanal Edamaruku

, Rationalist International (India/Finland)

Maryam Namazie

, Ex-Muslims Great Britain (Iran/Great Britain)

Michael Nugent

, Atheist Ireland (Ireland)

David Rand

, Atheist Freethinkers (Canada)

Nina Sankari

, Kazimierz Lyszczynski Foudation (Poland)
selected the Finalists of the Contest.
According tu the rules of the Contest, we present below the names of the three finalists:
Armin Navabi

(Iran/USA) – the founder of the biggest online freethought community "Atheist Republic"

Nacer Amari

(Tunisia) – a renowned atheist blogger and the founder of the online community

Freedom from Religion Foundation

(USA) – the largest organization advocating for non-theists.
The Winner will be announced during the Atheist Gala Dinner on Saturday, 30 March 2019 in Warsaw. All the finalists will participate in the event which will be held in the framework of the 6th edition of the Days of Atheism in Warsaw.
We cordially invite you to take part in this event. For more info please contact:
biuro@lyszczynski.com.pl or +48 501518757.