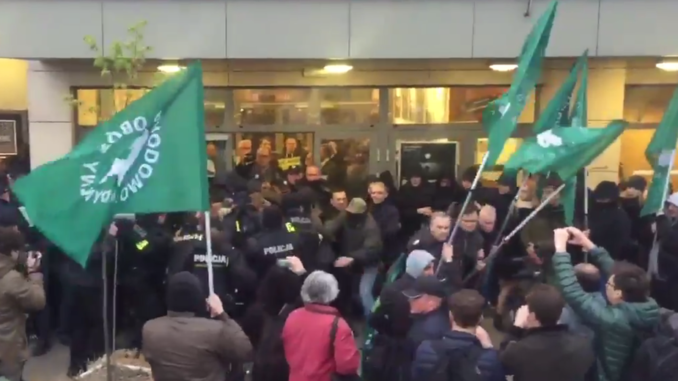 We urge you to come to defend the Theatre "Powszechny" in Warsaw on Saturday, May 27, at 17.00. We've got information that the authorities encourage the use of violence by the members of the Radical-Nationalist Camp in order to disrupt the peaceful protest  and to overcome the citizens' resistance to the attacks on artistic freedom and on freedom of conscience.
Authors of a long campaign of hatred in the Catholic right-wing media and the perpetrators of the scandalous use of physical violence against the spectators of  the performance of the play "Curse" in April have not been held accountable. Now, encouraged by their impunity, the nationalists plan a brutal attack on the artists and the siege of the theater.
It's our duty of citizens to defend the fundamental democratic values.
No to putting of muzzle on artists!
No to the Catholic-national terror!
No to the killing of democracy!
We urge our fellow citizens to resist the growing wave of the Catholic-national oppression.
Kazimierz Łyszczyński Foundation